MGI Singapore Pac is an established public accounting firm that has been in Singapore since 2006. The firm was found by the late Mr. Mah Kah Eng and is currently managed by Mr. Sri Kumar.
MGI Singapore PAC is affiliated with MGI Taxation Services Pte Ltd and MGI Management Consultants Pte Ltd.
The clientele of the firm mainly consists of:
Growing SME companies from various industries
Subsidiaries of listed Companies
Multinational Corporations (MNCs)
Our mission to strive to be the best accounting and business consultancy group to provide the highest standards to our clients, through working with them to achieve their growth and prosperity and to achieve the best for our client. To achieve this we continue to build our core of professionals with people of high integrity and capability. We aim for excellence in all that we do. Our reputation is built on technical competence, proactive client servicing and a commitment to uncompromising integrity, professionalism and high standards to service. We strongly believe in being a one stop service centre for our clients.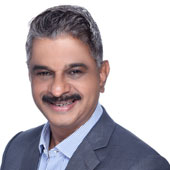 R. Sri Kumar
R. Sri Kumar has accumulated more than 20 years in public accounting experience, having worked in Big 4 Accounting firms, mid-tier firms before joining MGI Singapore Pac. Sri's experience ranges from the audit of multinational and public listed companies. In addition, Sri also has experience in financial due diligence, Sarbanes-Oxley 404 testing, managing US GAAP/GAAS reporting requirements for SEC engagements and IPO Projects. He is a Fellow Practicing member of Institute of Singapore Chartered Accountants (ISCA).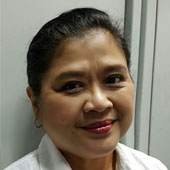 Fatimah Sani
Fatimah has more than 30 years of experience in assurance, tax advisory and Corporate Secretarial matters. Her experience ranges from audit of listed Companies and provision tax consultation to listed Companies . She is a accredited tax professional and is well versed in Bahasa Indonesia.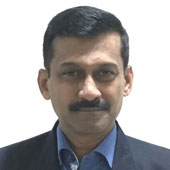 P. Muthukrishnan
Krishnan has more than 30 years of experience in assurance and provision of accounting services. He is well versed in GST and accounting . His experience ranges from audit of listed Companies and GST investigations.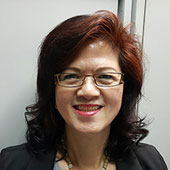 Alice Ng
Alice has more than 30 years of experience in providing Corporate Secretarial Services to companies in various industries including that to listed companies. She is well versed in the Singapore Companies Act.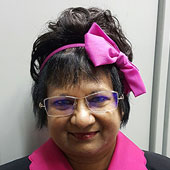 Radhashini
Radha has more than 30 years of Corporate Secretarial experience. She handles the growing small and medium size companies and foreign companies and also acts as a Company secretary to certain Companies.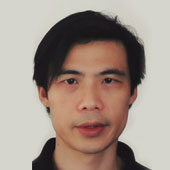 Justin Tay
Justin Tay has more than 20 years of experience in providing Risk advisory services and Corporate Secretarial Services. He acts as a Company secretary and as a resident director to Companies.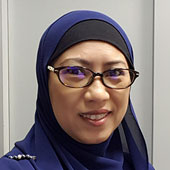 Juliana
Juliana has more than 20 years of providing bookkeeping, payroll services inclusive of HR matters and others matters inclusive services to growing companies. She helps to prepare XBRL for companies.